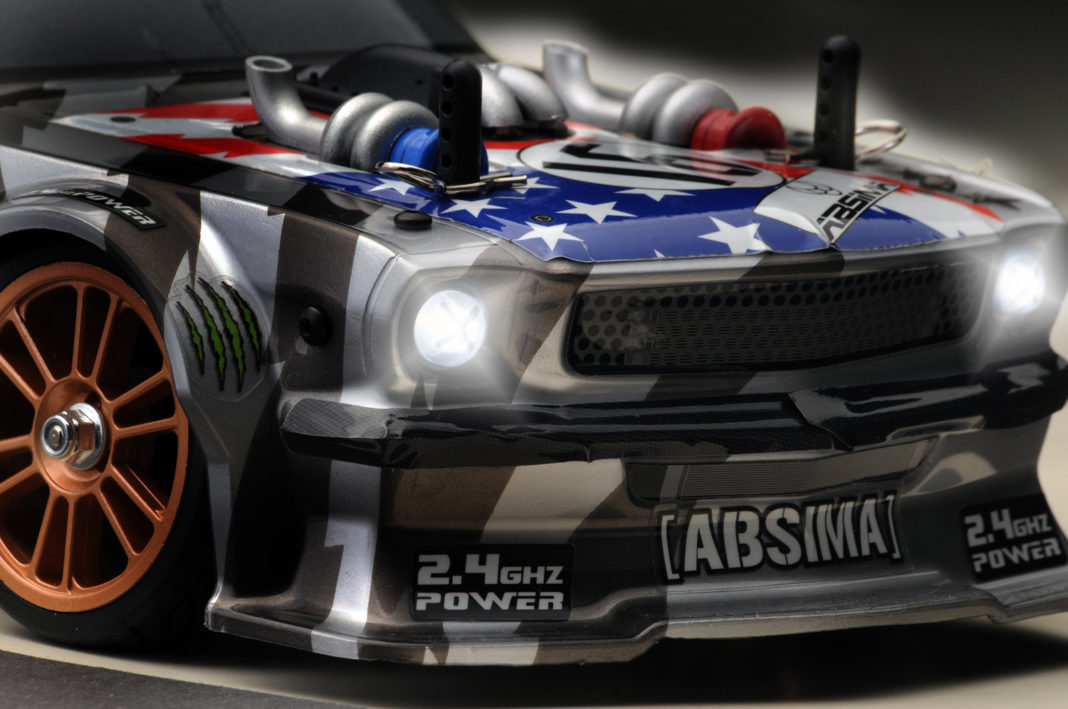 Our 1/16 touring car combines precision and performance in a compact and affordable model that can be taken anywhere and be ready for fun in no time!

The little powerhouse comes ready-to-run with (almost) everything you need to make the track unsafe (only 2* AA batteries for the transmitter are needed). Whether you want to race with your friends in your driveway, on the playground or in the office, or do wild drifts in the living room, this little "fun maker" leaves nothing to be desired!

The chassis with its powerful engine, all-wheel drive and independent suspension are just a few features that deliver impressive performance. In addition, the aluminum parts such as the chassis plate, shock towers and shock absorbers contribute to an excellent stiffness and thus to the ultimate driving experience on smooth surfaces. This high-tech chassis keeps the center of gravity as low as possible to ensure a precise and responsive driving experience. Short and sweet: This little beast lies on the road like a board !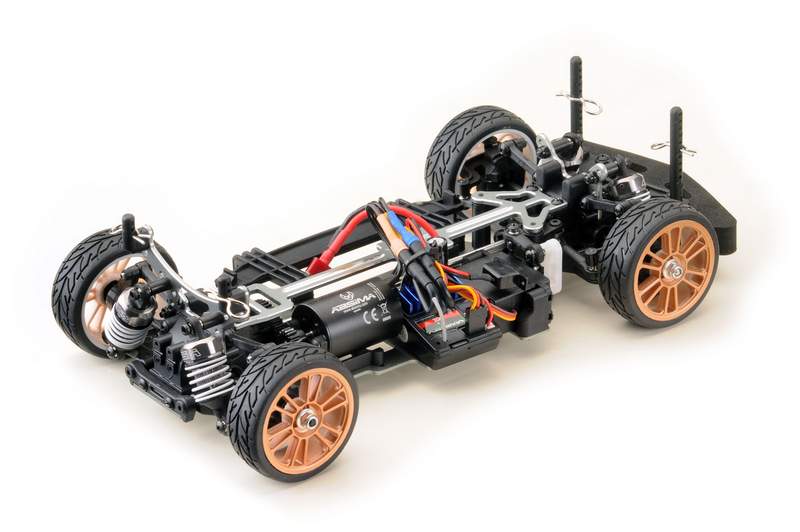 The vehicle is available in two designs: 16010 – Stars'n Grey and 16011 – Neon Genesis.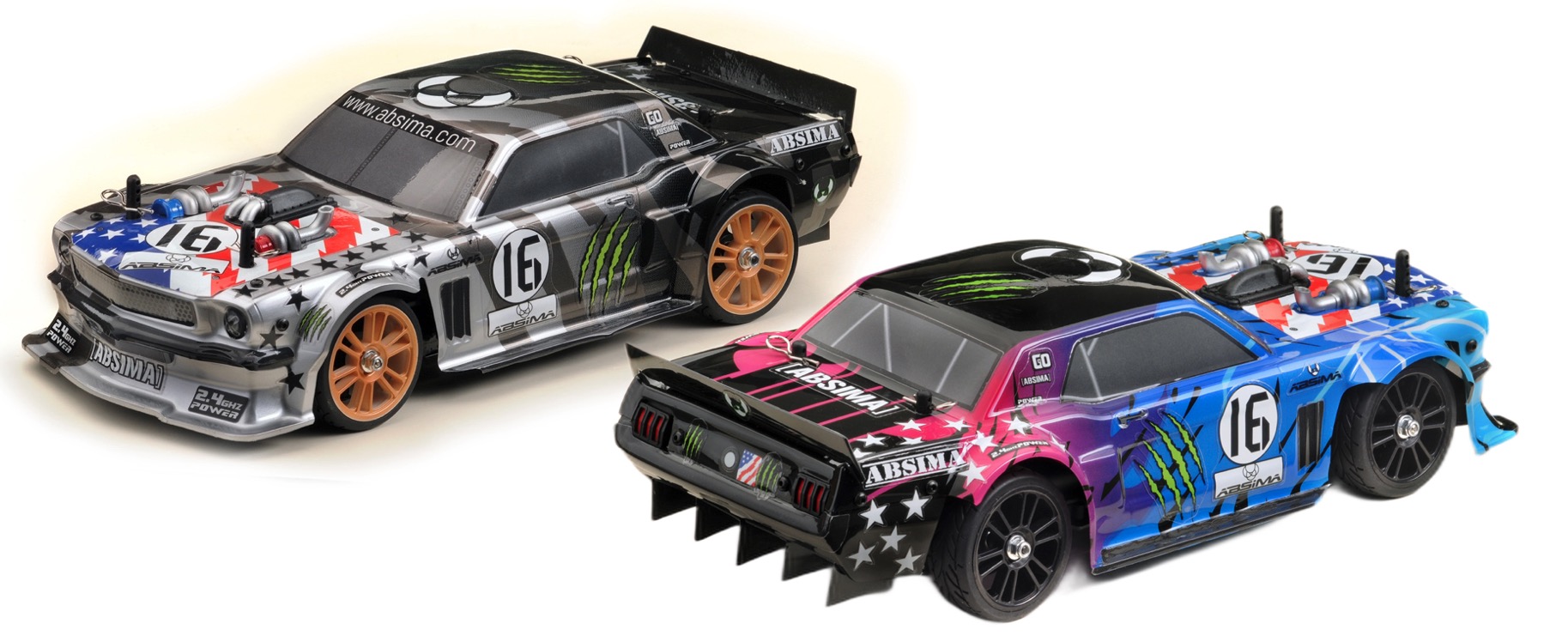 THE HIGHLIGHTS INCLUDE:
Aluminum chassis for excellent handling characteristics
Powered by a powerful 380 brushless motor and 30A speed controller
High-performance differentials on front and rear axles
Independent suspension for exceptional handling
Elaborately designed, multi-piece bodyshell
CVD front driveshafts
Aluminum big-bore shock absorbers
LED lighting front & rear
Aluminum propshaft
Full ball bearing drive
Aluminum chassis, upper deck and shock towers
Speed can be throttled by knob on remote control
2.2kg steering servo
Extremely detailed body with sticker sheet
FEATURES:
Scale: 1/16
Length: 310mm
Width: 140mm
Height: 80mm
Weight: 560 gr (without battery)
Operation: 7.4V/2S LiPo 1500mAh (included)
INCLUDED IN THE SCOPE OF DELIVERY:
1:16 Touring Car RTR
2.4GHz Radio
1500mAh LiPo battery
800mAh fast charger
Sticker sheet (for individual design)
Manual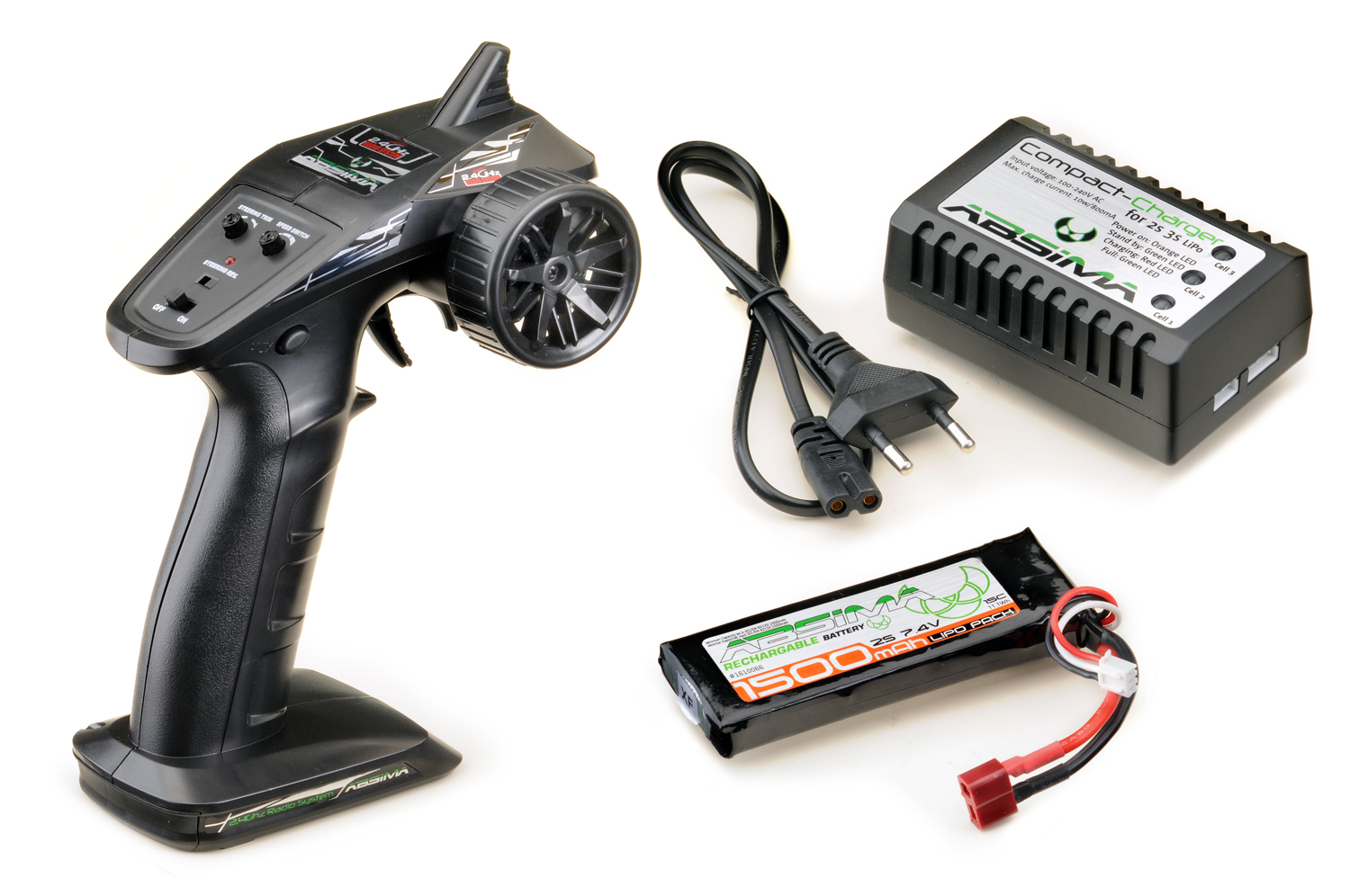 MORE INFORMATION AND PICTURES YOU WILL FIND IN OUR SHOP