HB RACING D418 EUROPEAN CHAMPION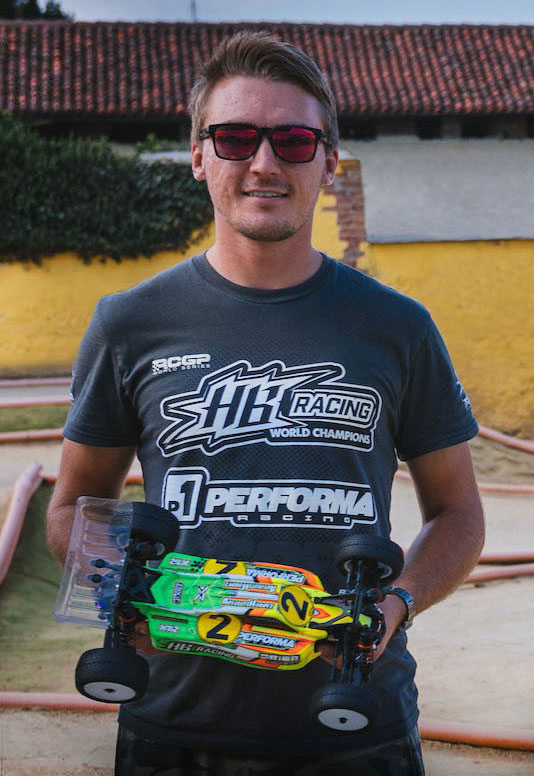 Congratulations to HB Racing team driver David Ronnefalk for taking the win in the 1/10 4WD 2019 European Championship
race. Ronnefalk used his HB Racing D418 buggy powered by a Team Orion motor and Performa HMX ESC to
capture the victory. After winning the 1/10 4WD class last year, this win gives him back to back wins in a very competitive
class. Here's what David had to say after the race.
David Ronnefalk: "Everything worked great today and I couldn't have had a better package out there! My HB Racing
D418 with Performa/Orion electronics was flawless and gave me a lot of traction for me to punch it. Back to back European
Champion in 2018 and 2019 in 1/10 4WD, it really feels amazing being able to defend my title from last year!"
Specs
Chassis: HB Racing D418
Motor: Team Orion Vortex Ultimate Modified
ESC: Performa Racing P1 HMX
Battery: Team Orion Ultimate Graphene Shorty 4000mAh LCG
Tyres: Pro-Line Holeshot M3
Radio & Servos: Sanwa radio & Highest servo
Body & wing: Stock body & wing
Race: 2019 European 1/10 Buggy Championship
Location: Pinerolo, Italy