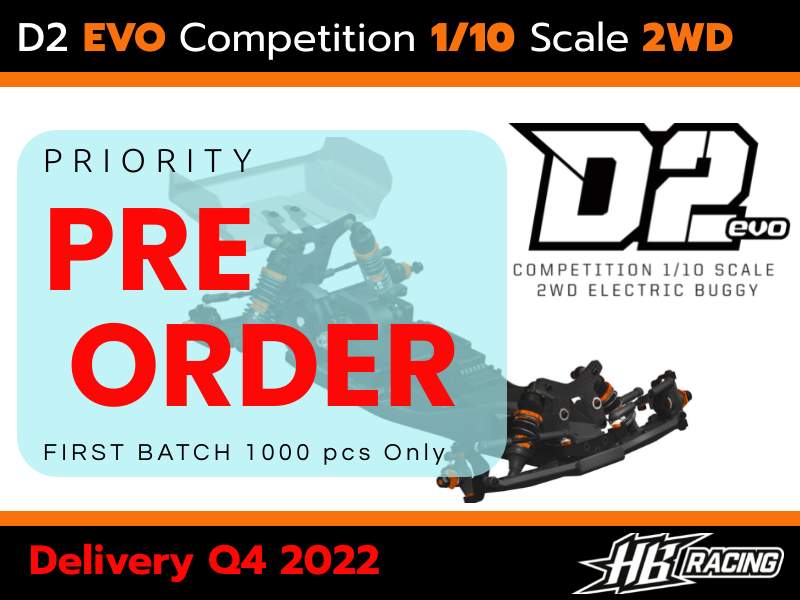 Due to the fact that the first batch is limited to 1000 pieces worldwide, PRE-ORDERS ARE HIGHLY RECOMMENDED IN OUR SHOP!

 
Developed by Torrance Deguzman, this is the World first 2WD car designed at 100% for the modern racing condition.
It is based on touring car technology to be the main contender on carpet tracks.
No compromised has been done, CNC machined parts and graphite parts have been chosen instead of plastic for many components to make sure it is rigid and consistant all the time.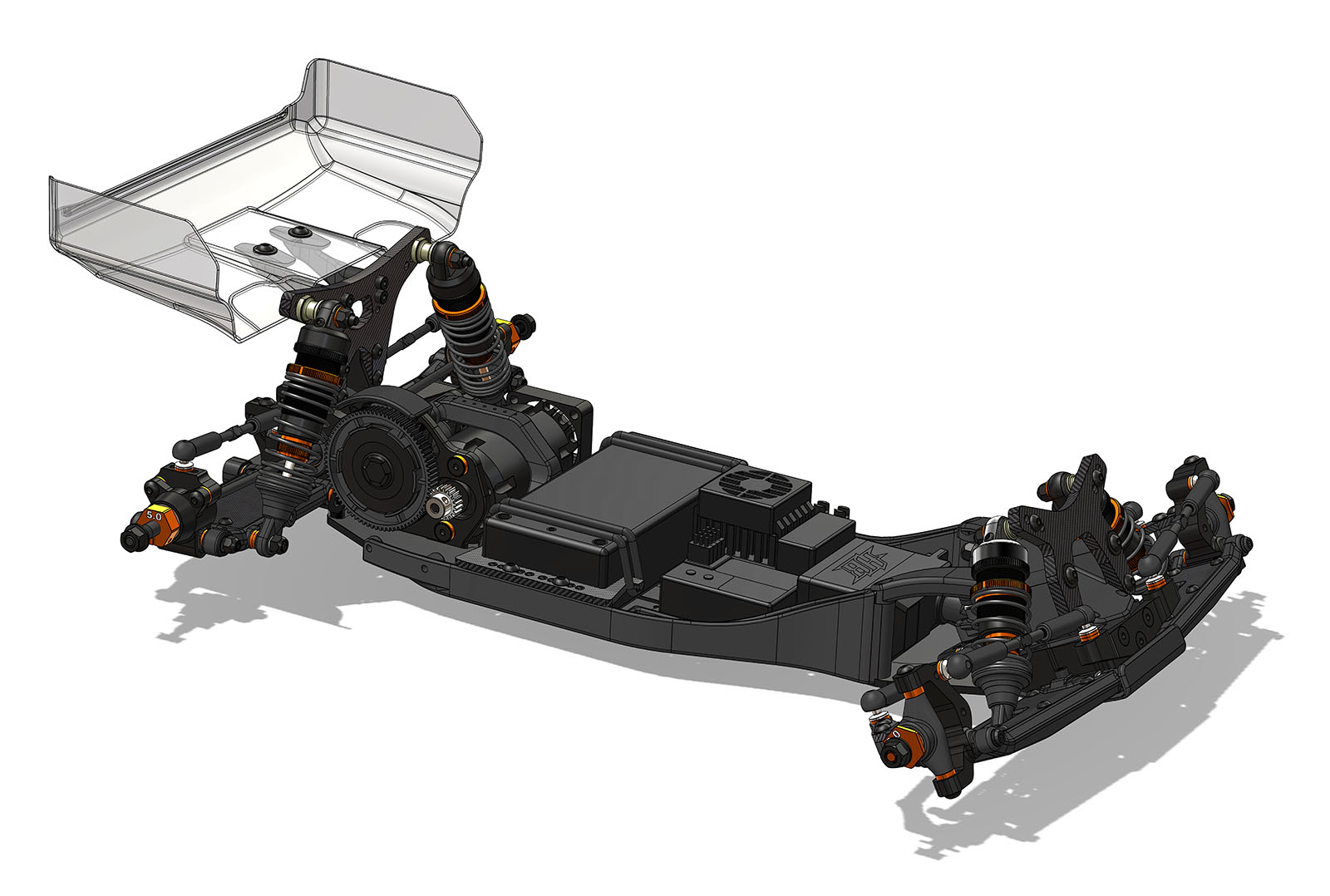 NOTES FROM D2 EVO DESIGNER TORRANCE DEGUZMAN:
"The D2 Evo was designed for total adjustability. Out of all the RC car racing categories, the 1/10 scale off-roaders are the most difficult to design because they race on a wide range of track surfaces, a wide variety of tires and even different tire sizes. As shown in the list of features, the D2 Evo covers that range. We've also implemented design features from our other kits to enhance this car, like machined aluminum components for higher precision and durability, monocoque suspension arms which have been a staple of HB off-roaders for the past decade, and droop screws which are ubiquitous in 1/8 scale but should add a level of convenience for 1/10 2WD."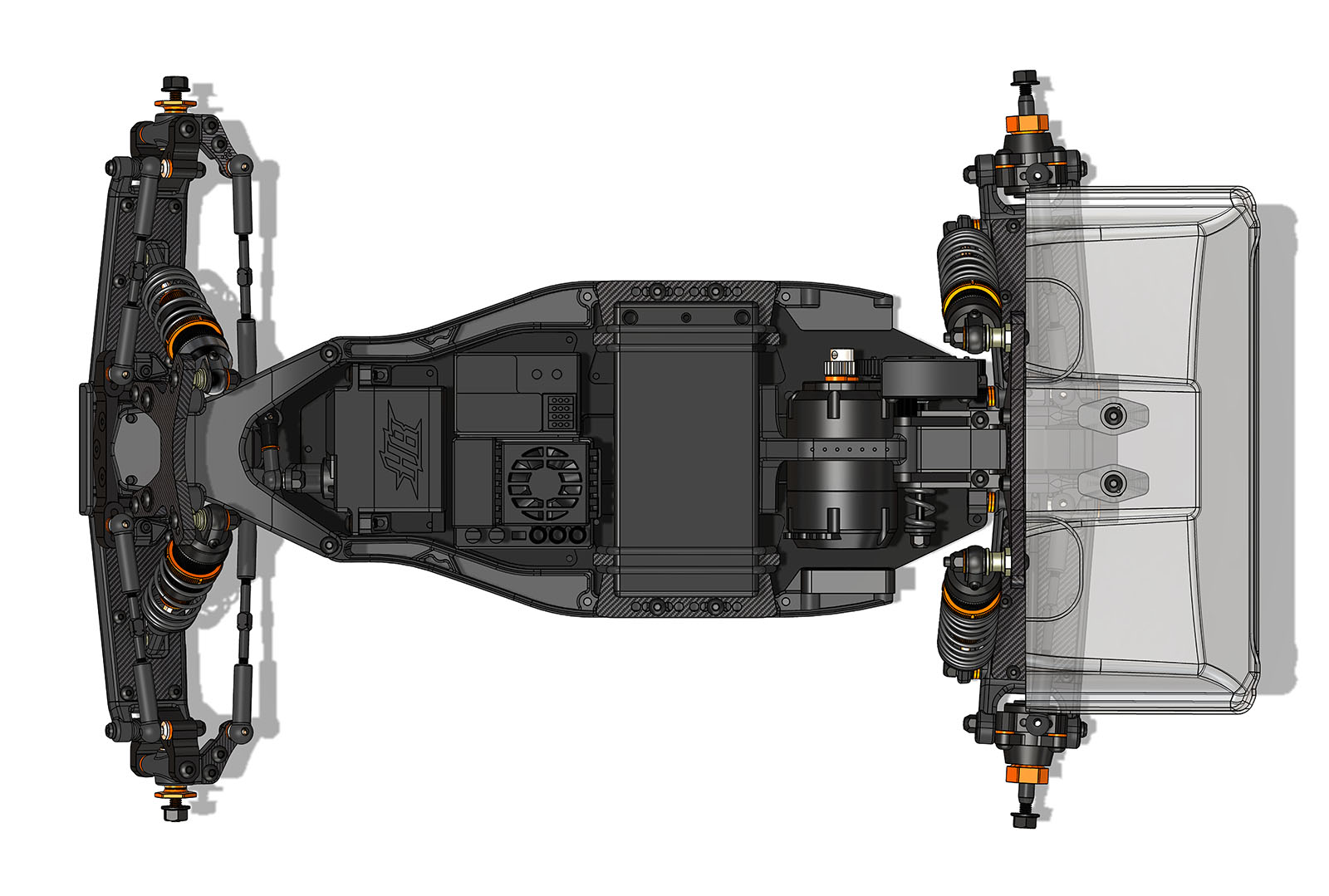 Delivery: Q4 2022 (on time for the winter season)
MORE INFORMATION WILL FOLLOW SOON!
PRE-ORDERS ARE HIGHLY RECOMMENDED ! VISIT OUR SHOP!